posted on 13/03/2023 23:50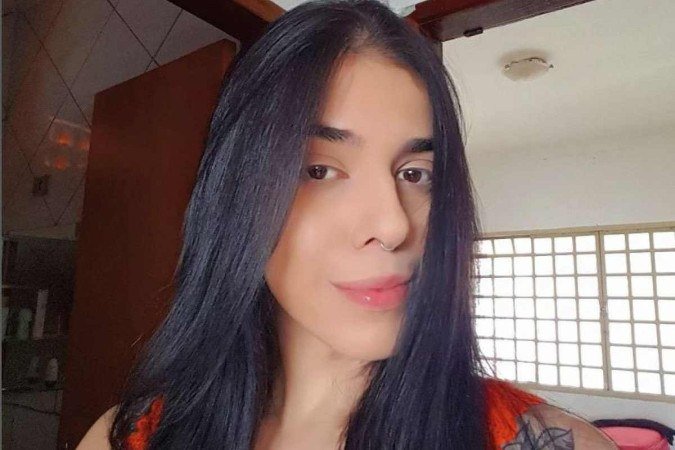 (credit: playback/instagram)
Trancista Thais Medeiros, who is hospitalized after smelling a pickle bottle during a family meal, should not be able to resume her normal activities, according to Rubens Dias, a doctor at Santa Casa's Intensive Care Unit (ICU) de Anápolis and responsible for the case of the young woman. He had irreversible neurological damage and will likely have serious consequences.
According to the doctor, the injury was caused by a lack of oxygen to Thais' brain, since shortly after smelling the pepper, she went into anaphylactic shock and cardiorespiratory arrest. "What he had was a period where the brain wasn't getting proper oxygenation because the heart wasn't pumping blood around the body. And it creates an injury that is irreversible and has a very high probability of seriousness," the doctor explained G1.
Tice's neurological condition may be improving, but the doctors who are following her case believe that she will not be able to return to full normality. "Going back to her normal activities, that is unlikely to happen. The brain can recover, but we believe that the return to normal activities, unfortunately, does not," said Rubens Diaz in an interview with G1.
She has been hospitalized since February 17, in Annapolis, and according to her friend, Matheus Oliveira, Thais is improving and responding to some stimuli. "She moves her arms and legs, opens her eyes. Even when I was talking to her today (Monday 13/3), she opened her eyes wide to see me. She understands who is talking to her and works with her mouth too. She still has secretions in her lungs, which physical therapists are clearing. Now it's up to you to believe that it will get better," Matheus wrote on social networks.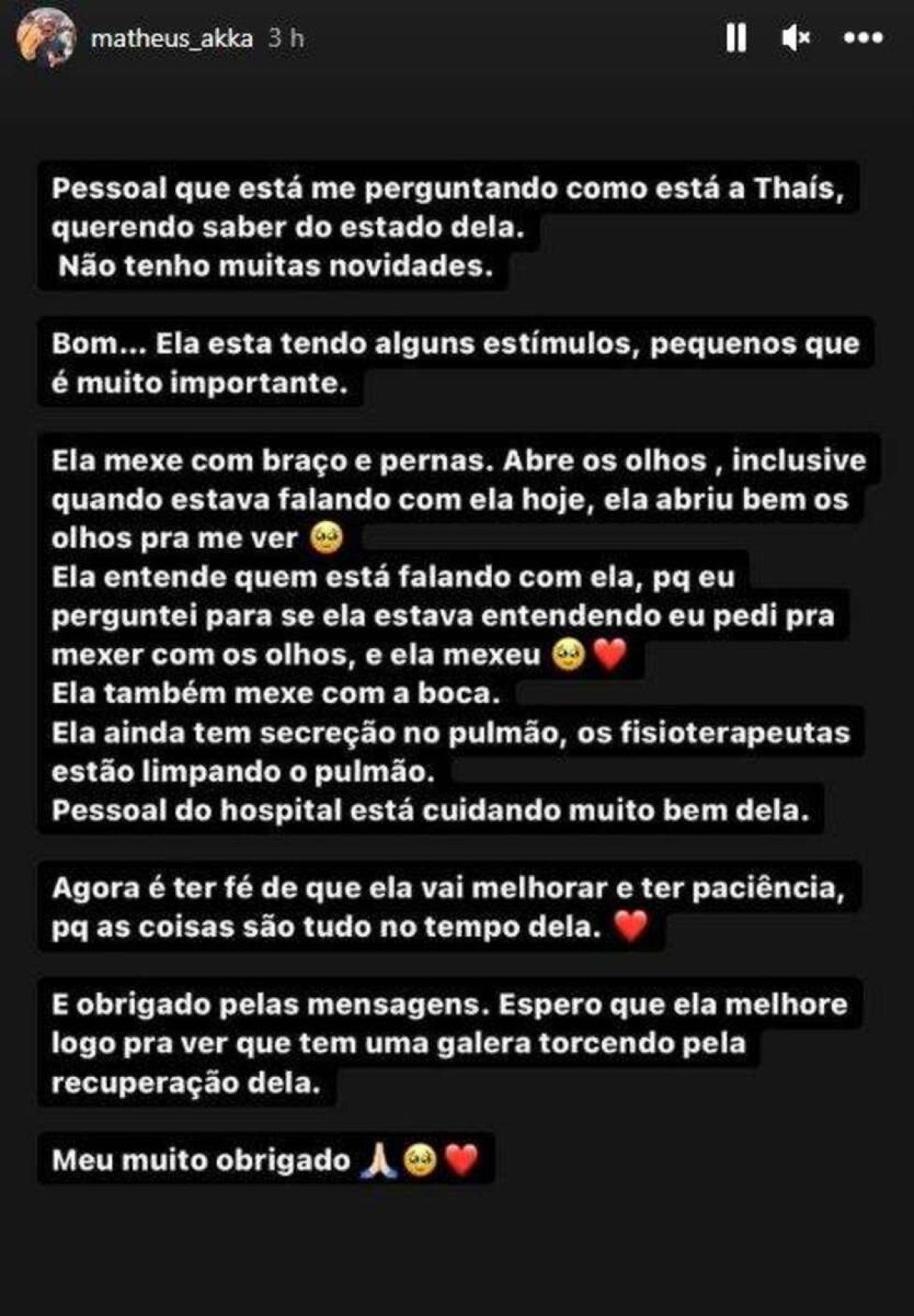 Asthma attacks and allergic reaction
Thais had bronchitis and asthma and often had some allergic attacks. According to the trancer's mother, Adriana Medeiros, she was already hospitalized for five days in the ICU due to a bacteria in her lung.
The girl's allergy attacks usually manifested as episodes of shortness of breath, coughing, body allergies and "full lungs," but, until now, she had never had a reaction to pepper.
What may have happened, in Thais' case, is that the pepper, because of its strong smell, may have triggered an asthma attack, and doctors believe she had a severe allergic reaction along with it.
According to Thais friend's account, CNN, the young woman had shortness of breath since she smelled the spice during the meal and had to be rushed to the hospital. Then, due to the cardiorespiratory arrest, he had cerebral edema (fluid accumulation).
mobile news
Get the latest news published by Brazilian Mail. It's free. Click here and join his community Post officeone of the innovations launched by WhatsApp.
Give your opinion
THE Post office there is space in the print edition for readers' views to be published. Messages must be a maximum of 10 lines and include name, address and contact telephone number. Click here and send the email.