The black dress specially designed for women with the most curves is €15.99
Cortefiel's stylish offering — which is 60 percent off — proves that fashion is even more inclusive.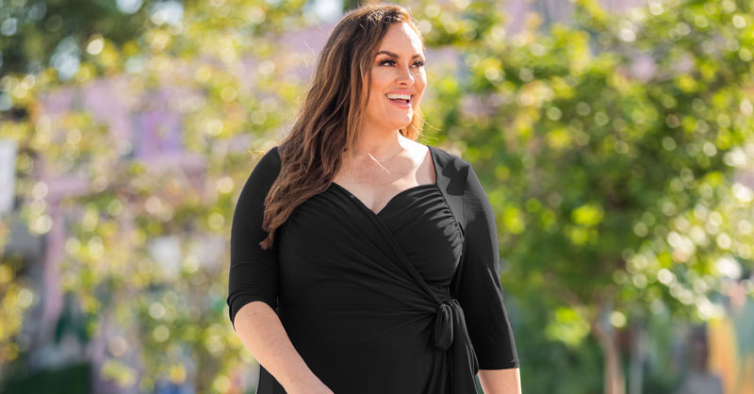 You will feel very comfortable.
The fashion and beauty industries are becoming more and more inclusive. And luckily, it's getting easier and easier to find the perfect dress (regardless of anyone's body shape) and the makeup that best suits different faces and skin types. In 2019, Fenty Beauty, created by Rihanna, made history after debuting 40 different foundation shades, a rarity at the time. Women of various ethnicities could find products tailored to their phenotype in the same brand's offering — and at reasonable prices. A year later the range was expanded to 50 proposals.
There has also been a big change on the catwalks. If previously famous designers chose only thin models, today they have women and men of all sizes parading in their pieces. The same year Rihanna broke ground, Victoria's Secret also decided to be more inclusive.
To do so, they included model Ali Tate-Cutler in their famous underwear show. She wore a size 44, which she described as a "normal American size," she told E! News. "We need to see more examples of these in the media, because most women wear these sizes," she adds. Since then, several other plus size models have stood out, including Ashley Graham, Tess Holiday, Precious Lee.
Clothing stores have also created suggestions tailored to different body types. But Cortefiel went the other way, launching a piece exclusively for women with more curves. It's a short dress with a bow that cinches the waist and helps create the desired hourglass silhouette effect. It features a scoop neckline — perfect for those with larger busts — and long sleeves with elasticated cuffs that contrast with the model's petite size. The play of overlays between the opaque inner fabric and the transparent outer gives lightness to the model.
It is an online exclusive and is available between sizes 44 and 54. As for the price, it normally costs €39.99. Thanks to a 60% discount, you can buy it for €15.99.
Then click through the gallery and discover NiT's collection of other black dresses for all sizes, tastes and budgets.

see the collection
">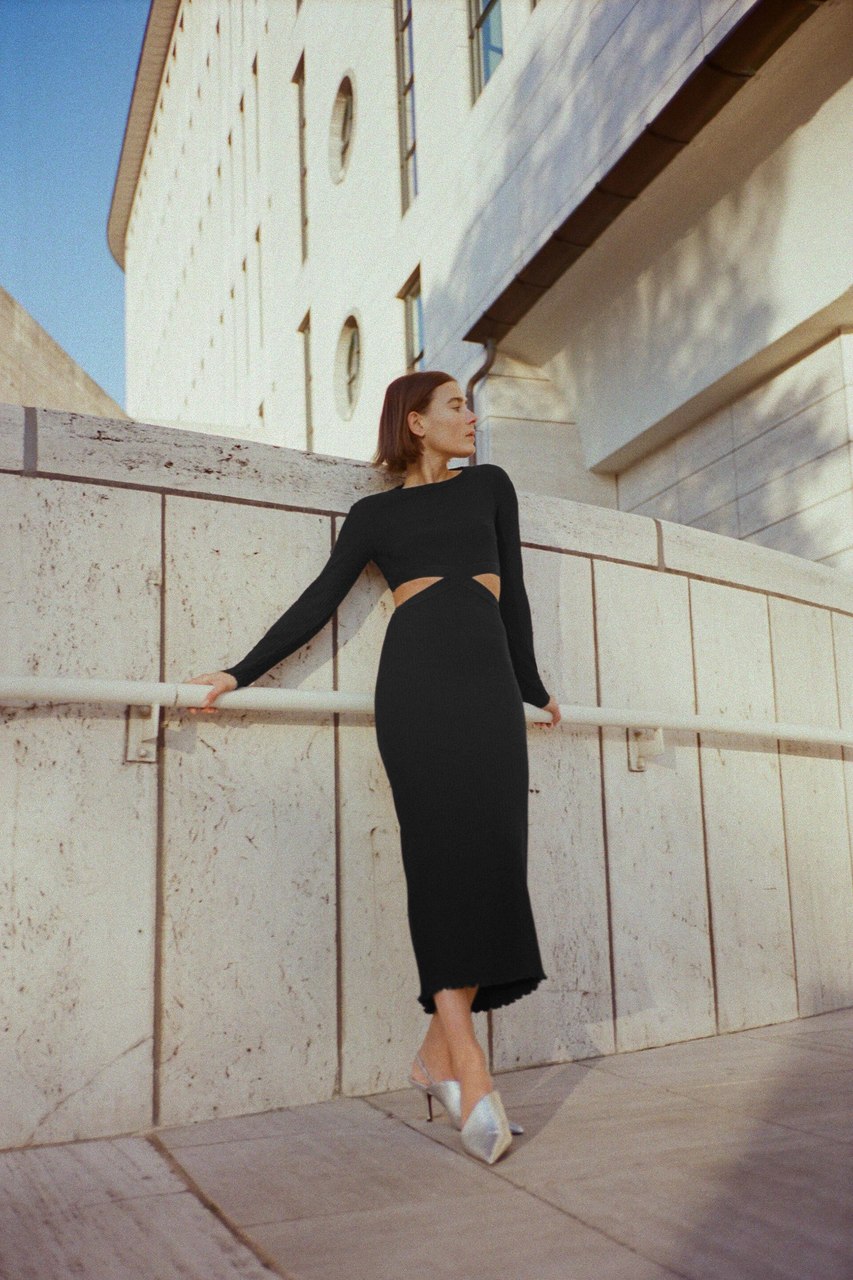 It costs €99.95 at Massimo Dutti.