Sony remains one of the biggest opponents of Microsoft's acquisition of Activision Blizzard. After saying it feared getting a bug-ridden version of Call of Duty on its consoles, now the Japanese have told the UK it "cannot protect itself from losing" the game on its platforms if the merger is approved.

technical
March 16


publications
March 16
This strategy is part of Sony's various attempts to derail the Activision merger, as it claims that Call of Duty is so popular that it could unbalance the market if the game becomes an Xbox exclusive, although Microsoft has already signed several licenses aimed at playing on more platforms.
The statement was made today by Sony in a document published by the UK's Competition and Markets Authority (CMA), which is responsible for reviewing the deal. In it it says:
the SIE [Sony Interactive Entertainment] cannot protect against loss of Call of Duty. SIE's recent shooter/battle royale game development experience is limited, and its main active shooter franchise is significantly less influential than Call of Duty. Destiny, SIE's premier active first-person shooter franchise, has just had [porcentagem editada] of playing hours and [porcentagem editada] of Call of Duty spending in 2021.
The excerpts with [porcentagem editada] were withheld from the regulatory body to prevent leakage of information about the ongoing process.
The document also states that Call of Duty is one of the best-selling games of the past 9 out of 10 years on PlayStation, apart from "few franchises as enduring and significant in terms of revenue and playtime on PlayStation.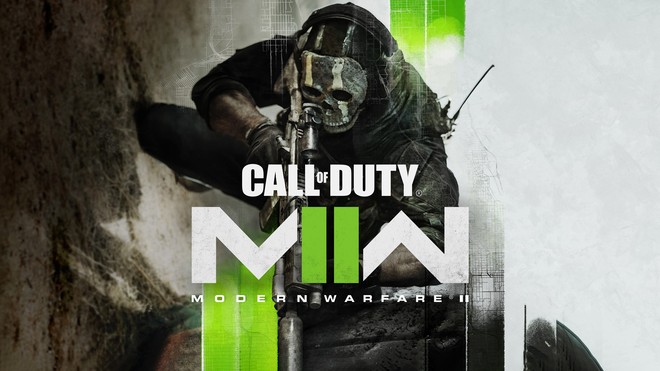 Although the CMA's interim findings say Microsoft may need to change some details of the deal to approve the merger, the Xbox owner says it will not try to block access to Call of Duty on PlayStation in any way and reports as an example Minecraft, which remains present on many platforms even after Mojang's acquisition in 2014.
Microsoft even countered Sony's argument saying:
Sony's position should be seen for what it is: a selfish attempt to protect its market dominance, rather than one based on genuine concerns about its continued access to COD – which it could have secured months ago.
Sony, on the other hand, even mentioned God of War: Ragnarök, saying the game cost hundreds of millions of dollars to develop, while Call of Duty received at least US$300 million in investment for each annual release, which may prove the importance of a franchise that has been in the market for decades.


accessory
March 14


Games
March 14
However, the document mentions six other companies in the game industry that are in favor of the takeover, and their identities have been kept secret and only 4J Studios' identity has been revealed. 4J Studios was responsible for porting several versions of Minecraft to the Xbox and PlayStation.
The CMA's decision on Microsoft's acquisition of Activision Blizzard is expected to be published by April 26, 2023.
Original article (03/08/2023)
Sony fears getting buggy version of Call of Duty after Activision and Microsoft merge


economy and market
02 Mar


economy and market
28 Feb
Microsoft has long been trying to reassure Sony and regulators that it has no plans to make the Call of Duty franchise exclusive to Xbox, having even signed long-term deals with Nintendo and Nvidia to bring the franchise's games to devices and Services.
Even with these containment measures, Sony is still trying to prevent the deal from happening by contributing to regulatory investigations.
A few days ago, Phil Spencer made it clear that if the merger happens, Call of Duty will be released equally on all platforms, including the company's intention to end the current exclusivity agreements, which allow PlayStation consoles to receive skins , handlers and other unique items.
In testimony at CMA, Sony suggested that Microsoft could release a buggy version of Call of Duty on PlayStation, which would cause it to lose the trust of PlayStation players, who would see the platform unable to run Call of Duty.
Sony suggests to CMA that Microsoft could release a buggy version of Call of Duty on PlayStation, which could cause players to lose confidence "in PlayStation as the right place to play Call of Duty" . Seriously… 🙃 pic.twitter.com/6y0vnQh7rm

— Tom Warren (@tomwarren) March 8, 2023
Additionally, Sony is not happy with the 10-year Call of Duty contract offered by Microsoft. Claim that Microsoft only committed to this deal when it realized the regulatory outlook was deteriorating and preferred to deal with the media rather than deal directly with Sony.
As you can see, Sony is sparing no effort to try to stop the deal, but now, we just have to wait for the decision of the regulatory bodies to know what will actually happen.
What do you think of Sony's statements?
See also!