By Fábio Mendes on March 11, 2023 11:21 am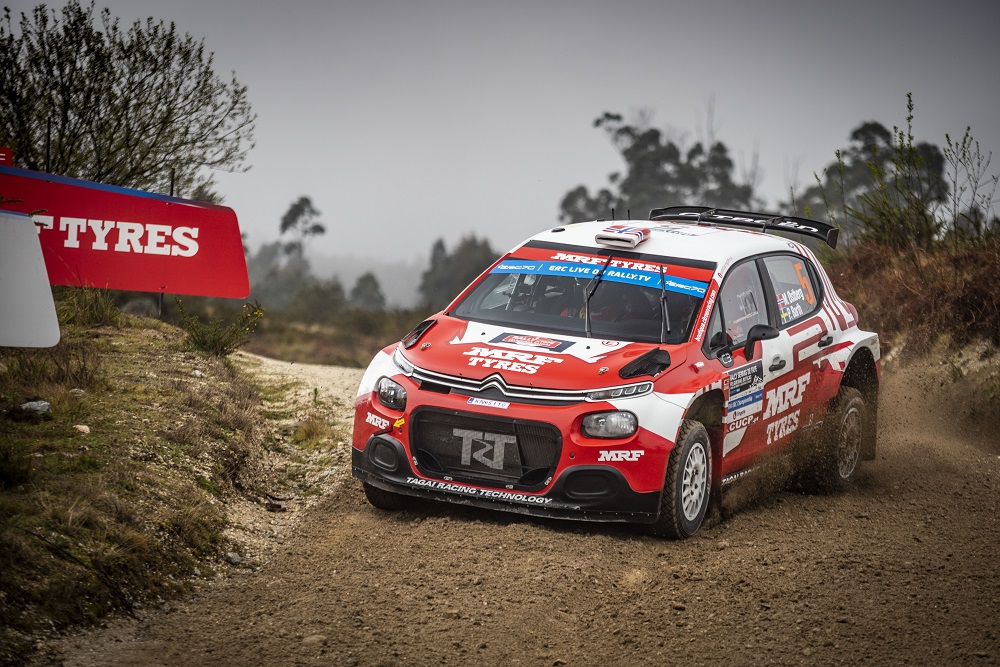 In PEC4 of the Serras de Fafe Rally, Cabeceiras de Basto 1 (10.84 km), the conditions came close to those requested by Armindo Araújo. Rain, fog and cold, with the traction conditions not being the best and with reduced visibility. But Mads Ostberg and Patrik Barth (Citroën C3 Rally2) managed to set the best time (7:05.3) and won by 2.3 sec. to Craig Breen / James Fulton (Hyundai i20 N Rally2), with Mikko Heikkilä / Samu Vaaleri (Škoda Fabia Rally2 evo) making it the third time of this PEC.
At the top of the grid, Ostberg returned to the top of the grid, ahead of Heikkilä by 1.1 seconds, with Breen just 7.5 seconds ahead. Hayden Paddon / John Kennard (Hyundai i20 N Rally2) dropped to third place, losing 15 seconds on this stage to Ostberg. Paddon dropped to fifth, with Georg Linnamäe / James Morgan (Hyundai i20 N Rally2) occupying fourth place overall.
In CPR, Breen widened the gap on Armindo Araújo / Luis Ramalho (Škoda Fabia Rally2 evo), with the Portuguese losing 28 seconds to Breen. Right now, Breen leads with a 39 second advantage over Araujo.
Online Times here
Dear reader, this is an important message.
Unfortunately Autosport cannot continue to make its articles available for free.
It is no longer viable to have a team of professional journalists without being able to sell our work product.
Just as newspapers and magazines are paid for, digital editorial content should also be paid for.
Please subscribe to Autosport Exclusive and help us keep this machine running!
It's only €2 a month, sign up now HERE