Cristina Ferreira and Daniel Oliveira are already sharpening their blades for the next big battle for the leadership of the television audience. If it was already known that TVI would bet on the reality show "O Triângulo" to recover the numbers lost with the end of "Big Brother", SIC has now announced the format it will use to fight this new rival force. The Traitors".
But what do these unpublished programs of our television consist of? 'The Triangle' will be the direct successor to 'Big Brother': in the same house will be the action of the format directed by Cristina Ferreira, with anonymous contestants. However, there is news that gives a new "twist" to this game: there is a "5G" space, which connects the audience with the participants, as well as missions that will take place abroadas a source told "TV 7 Dias".
"The demand level for this program is very high, Christina doesn't want to miss anything"added the same source, clarifying that TVI will put all the meat on the grill for this matchup.
SIC's counterattack would come via 'Os Traidores', a format that originated in the Netherlands and was later exported to many countries, including the United Kingdom, where it was successful, and the United States. In the original version, the game has eighteen competitors split between the "loyal" and "traitor" teams, with the goal of collecting silver bars. At the end of each episode, one player is eliminated by "traitors".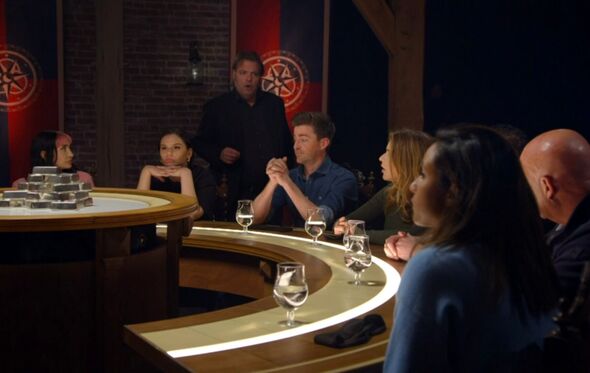 "The Traitors", Dutch version
Photo: RTL
The project was supposed to be developed by a streaming platform, but ended up not going ahead, with Daniel Oliveira taking the opportunity, as revealed by "Tv Mais", which promotes the intention of the General Director of Entertainment:What is being said is that Daniel wants to premiere on February 26, the day 'The Triangle' starts on TVI. There is a lot of anticipation around the two programs and we want to play with that," says a source close to the channel.
According to another source, speaking to this publication, the program "is supposed to be broadcast weekly, there is no kind of tracking during the week. It turns out to be a program that is all built into the final test", with recordings lasting only two weeks. Unlike what happens in the Dutch version from which it is inspired, Participants in Portugal will be anonymous.