In China, only men can wear and sell underwear on social media
Female models were banned from social media, so husbands stepped in to keep the business going.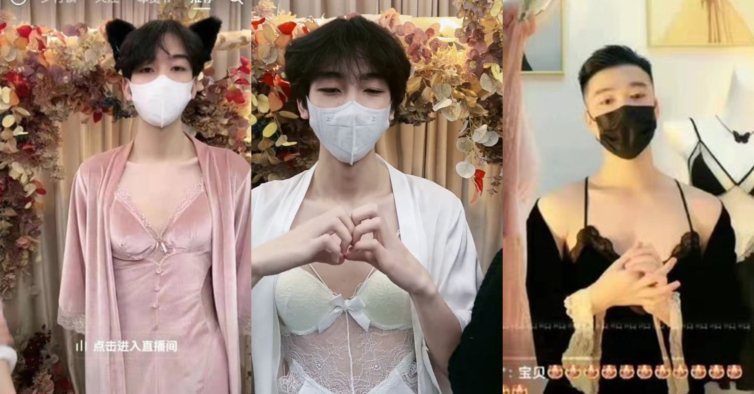 It's a tough job, but somebody's got to do it.
Around here, the phenomenon skyrocketed during the pandemic. With shops and malls closed, vendors are proliferating on social media, with live videos of everything and anything being sold. On Chinese social media, this is exactly what continues to happen.
However, the benevolence of the Chinese government is somewhat private. Active censorship dictated that underwear sales could take place, but only if they did not use women as models.
After this decision, several sellers began to see their online sessions interrupted, CNN continues. And all because the government considers the appearance of women in underwear to be inappropriate content. Under pressure, families came up with an alternative solution.
So the women left the front of the camera and it was up to the men to do their part. Today, it is possible to find many online sales of men wearing small and delicate pieces of underwear. Others, less enthusiastic, chose to use mannequins. While some women started wearing underwear over their own clothes.
"This is not sarcasm. Everyone takes compliance very seriously," one of the saleswomen told CNN. "If I want to promote and show underwear in a live session, what can I do? It's very simple, you can get a man to wear it."
Selling products online is a huge market in China and is estimated to cover over 400 million consumers. A business that generates more than 700 billion euros a year, CNN reports, citing Chinese entities.
The inspiration for these young entrepreneurs trying to circumvent the government's strict rules may well have come from an influential figure in online sales, a Chinese man named Austin Li Jiaqi. Jiaqi became known as the lipstick king, a nickname he earned after an epic sale of 15,000 lipsticks in just five minutes.
Fame reached the other side of the world, with the seller making Time magazine's Time 100 Next list in 2021. By then, he already had 35 million followers on TikTok, a reign cut short by controversy.
In June 2022, he presented a live-streamed cake with the appearance of a tank. Censors reportedly associated the cake with the famous Tiananmen Square massacre – the anniversary of which was the day after the broadcast – and blocked Jiaqi.
Although the seller had claimed a technical problem, the truth is that his name has disappeared from the Chinese Internet. Only now, in September, Jiaqi was able to return