He has worked in the best restaurant in the world. He is now chef at the new Julliet, in Barreiro
He was part of the Noma team in Denmark. This was not, however, the only Michelin-starred venue where Bruno cooked.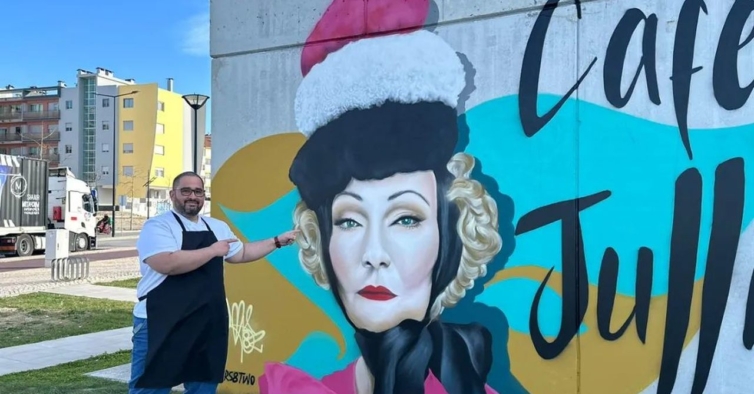 He has been catering for 18 years.
Bruno Silva is 36 years old and has been working in catering for 18 years – he started as a cook and is now head chef. He worked at Michelin-starred restaurants such as The French Laundry in the United States and Noma, the Copenhagen venue once considered the best in the world. There, he worked as a sous-chef between 2013 and 2015.
In 2018, already in Lisbon, he met Kamlesh Mulchandani, 42, who invited him to work in a vegan restaurant. "We had a good relationship, but I had to leave to work for another team," Bruno tells NiT. Time brought them together again. With the help of Virat Kapoor (36) and Dhurba Subedi (37), Kamlesh opened Café Julliet, Barreiro's new restaurant, on January 26. "They chose that name because it sounds familiar to everyone, thanks to the story of Romeo and Juliet."
Kamlesh, Virat and Dhurba have been betting on opening new restaurants in Portugal for several years. "They have different groups and they come together to invest massively in our country," says the executive chef. "The plan is to open many attractive and different concepts in many places, not only in Lisbon and Porto, but also on the islands and throughout the country," he adds.
Bruno already has experience with fine dining, but that's not the expression he uses to describe Café Julliet, a place of "fun dining". A place where "food is fun" and without much pretense. "We'll have brunch items like waffles and pancakes, but also other very sketchy, sauce-heavy, attention-grabbing offerings."
The chef is convinced that the hot dogs will become a bestseller. You can choose the Marley (€6), with sausage, melted cheese, chips and chives. Boss (€7), with pulled pork belly cooked for six hours, barbecue sauce, caramelized onions, pickles and lime mayonnaise. Bacon (€7), which includes sausage wrapped in bacon, kimchi mayonnaise, crispy onion and arugula. or the Hulk (€5.5), with soy sausage, spinach, tomato confit, seeds, crispy onion and teriyaki mayonnaise.
The menu also includes "irresistible" hamburgers. É Um Clássico For Some Reason (€8) has 180 grams of beef, special sauce, cheddar and salad. Um Clássico Even Better (€9.5) includes the same meat, sauce and cheese and three slices of bacon. Valente (€8) is for chicken lovers. Includes breaded brisket, melted cheese, caramelized onions, special sauce, salad and "lots of flavor." Vegetarians have not been forgotten: they can order the Veg Burger (€7.5), with soy burger, melted cheese, crispy onion and salad.
They also have typical Portuguese dishes, but with a twist. "We reinvented the cod cake," he reveals. This has kimchi mayonnaise and costs €5. You will also be able to try, among others, the sweet shrimp and teriyaki sauce (€6), the tex-mex with cheese sauce, jalapeños and chipotle mayonnaise (€4). The fries, topped with bacon and melted cheddar cheese, are sure to turn heads. They cost €5.
If the dishes promise success, Café Julliet is worth a visit for another reason: the unobstructed view of the Tagus River. "You can see Seixal and a little bit of Lisbon," Bruno describes. The interior is dominated by green tones, with a few paintings in the room, in addition to many plants scattered throughout the restaurant.
In total, between interior and terrace, they have 42 seats. However, capacity will increase to around 60 once the weather improves. "We want to put beans in the grass," he emphasizes.
Click through the gallery and get to know the new restaurant in Barreiro better.

see the collection
">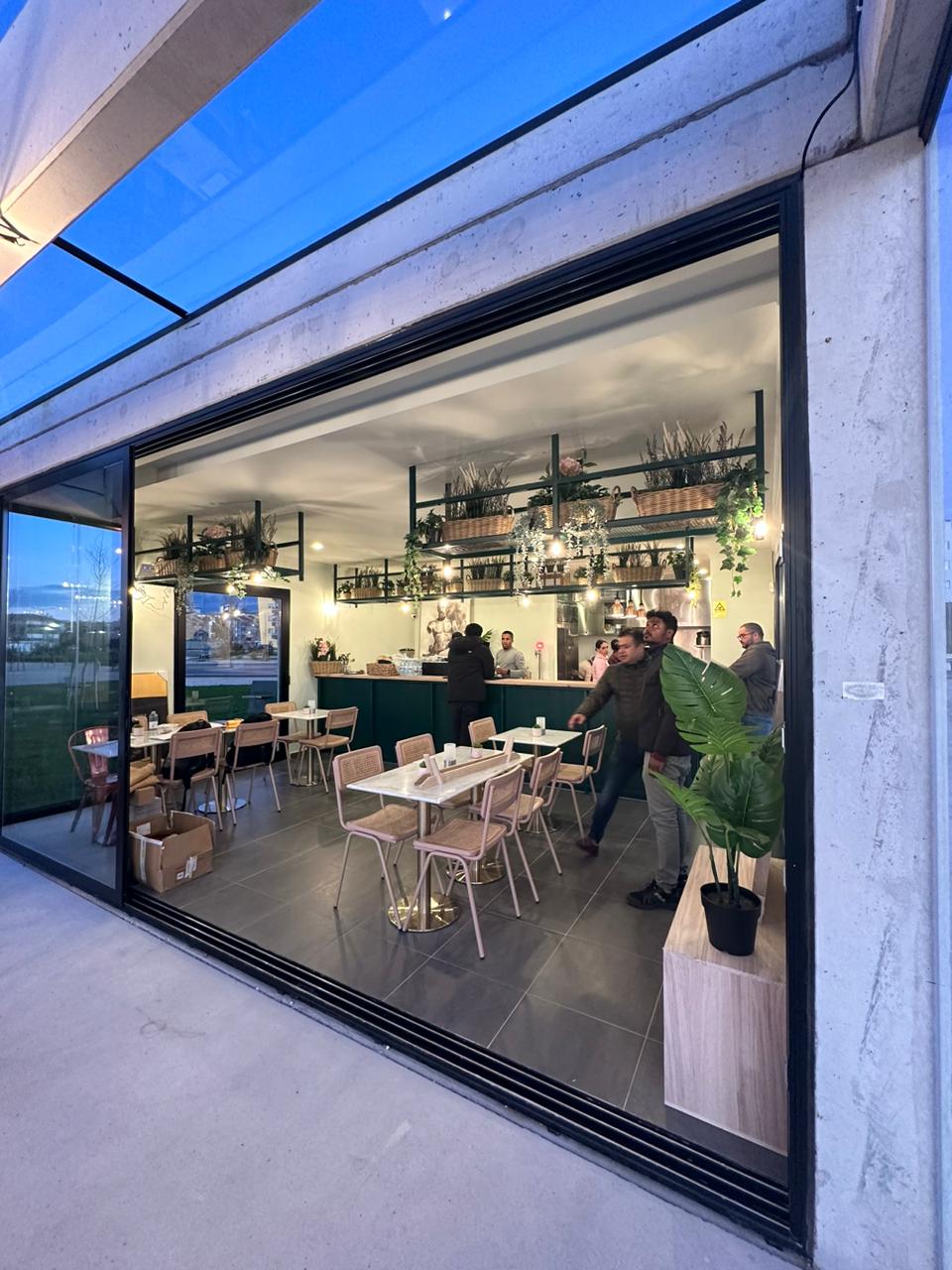 It's a clean space.