Notice, shopping: The Setubal Anicha store has sales until March
The deals run until March 24, and there are options with discounts of up to 40 percent.
As usual, the month of January is the time for the sales to start. Many stay until February, but there are also those who already extend until March. When we think of deals, what automatically comes to mind are the typical international fast fashion stores. The prices are affordable and we always find something that really suits us. But in reality, there are several brands from Setubal on sale that are worthy of our wallet and that deserve attention.
Previously, we have already presented you with brands from Setubal with discounts on shoes and sneakers. Today, the scenario is not much different despite the fact that the protagonist of this article is different. We are talking about the Anicha store, on Rua Dr. Paula Borba, in downtown Setubal.
It was on May 11, 2020 that Catarina Santos, responsible for the brand, inaugurated the space. Since I was a little girl I already designed and sewed my clothes by hand. At 30, it was time to turn his passion into a business. "I've always loved everything to do with fashion and design. Therefore, my big dream was to have my own clothing brand, with a relaxed and casual style," he begins speaking to New in Setúbal. In the store, in addition to ecological shoes, there are also clothes, bags, beach towels and bikinis.
Catarina works with brands such as Musse and Cloud, Maggie Sweet, Havaianas, Cubanas, By Maçano, among others. Here, the offers started on January 9 and are running till March 24. Yes, you read that right. It is more than two months, where you can enjoy the best discounts, on those items that you have been dating for a while.
For these sales, the featured pieces are the Cubanas wellies and sneakers, which previously cost around €100 and €149.80, respectively, and are now 40% off. Wellies are the most popular item, making for a beautiful outfit with or without the rain.
Made of rubber and with very cute designs, they come in all possible colors from yellow, grey, black to pink. Available sizes are between 36 and 40. The sneakers are also available in various colors and designs, with the main highlight for winter being the fur and burel model.
Anicha also has trench coats from the German brand Blutsgeschwister, perfect for this season as they are very warm and suitable even for the rain. There are also shoes from Spanish brands Natural World Eco Friendly and Musse and Cloud, with a 35% discount.
The first brand sells eco-friendly shoes, made from recycled and biodegradable materials and there are models in various colors for both men and women. Some models have fur inside and are all rainproof. All the clothes are based on the brand Maggie Sweet, which is also Spanish and is currently 30% off.
The point is open from Monday to Friday, from 10:30 in the morning to 18:30 and on Saturdays until 13:00. In addition to the physical space, you can order the models online with a personal message, through its pages Facebook and Instagram from Anisha.
Then click through the gallery to discover the items on sale from Anicha.

see the collection
">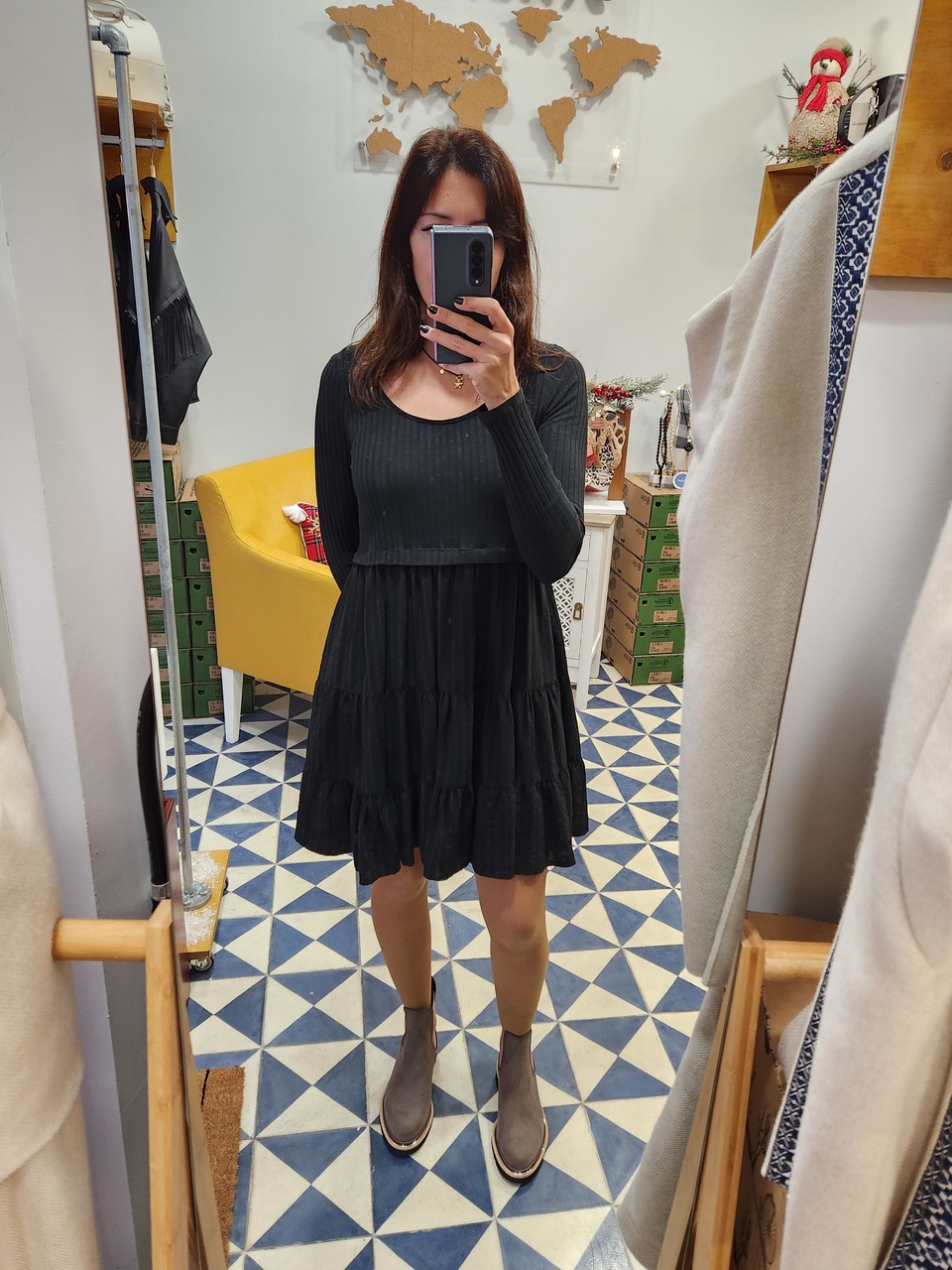 Clothing by Maggie Sweet.