15 coats to follow the suede trend without using animal fur (from €15.99)
The material became popular in the 1970s and is making a strong comeback. If you want to join the band without using animal skins, we can help you.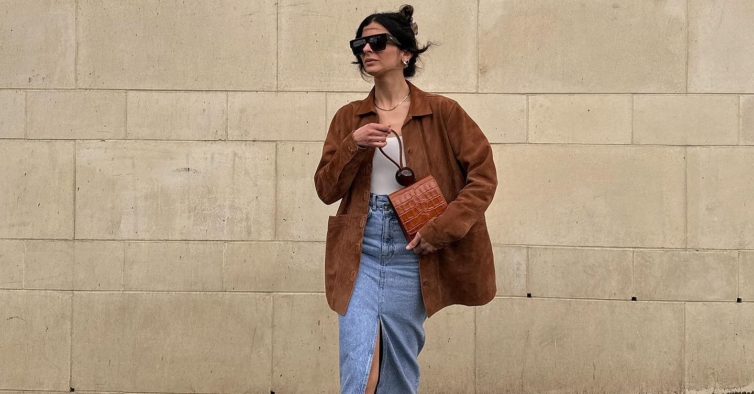 It works for both men and women.
The typical aesthetic of the 60s and 70s is still alive. Some of the most iconic models of the decade have made a strong comeback in recent years, such as bell bottoms, which have never stopped being seen on the streets. Another of the iconic pieces of the era that also never went away were the suede jackets.
This track first appeared in a popular culture phenomenon in the 1969 film "Easy Rider". Used by Billy, a biker played by Dennis Hopper. That same year, he was also part of the costumes for 'Midnight Cowboy', this time starring Jon Voight, who played, well, a cowboy. It was also used by many characters from "007", "Seinfeld" and "The Matador".
But in the end, what is suede? It is a type of fur leather made with the inner layer of the skin of animals such as goats, goats, cows, pigs, calves and lambs. Because it is made with the inside, the material turns out to be softer, lighter and more flexible.
Fashions aside, it is impossible to ignore the changes that have taken place in society since the 1970s. We live in an increasingly eco-conscious world and many do not feel comfortable wearing clothing made from animal skins. Currently, alternatives to alternative materials are more popular.
Another major change that has occurred since then has to do with people using suede items, either real or synthetic. In the past they were mainly used by men. Nowadays, women are equally fond of these casual style jackets, which is easily seen on the streets.
During Paris Fashion Week, held in the French capital between February 27 and March 7, many celebrities appeared in suede coats, namely actress Emily Ratajkowski and British presenter and model Alexa Chung. They chose pieces by Courrèges and Miu Miu, respectively. A few miles away at New York Fashion Week, Bella Hadid opted for a more casual look, complementing her vintage suede jacket with long, baggy jeans.
The trend was also highlighted in the presentations of the spring/summer collections for this year by luxury brands such as the French Hermès, where several monochrome silhouettes were combined with suede pieces, such as coats. Italian designer Alberta Ferretti took things a step further and bet on coordinates made entirely of this material. And of course it has already reached street style.
Since this fabric is made from animal skin, it is normal for the prices to be very high and out of most people's budget. Fortunately, several fast fashion brands have proposals in alternative materials that perfectly reproduce the texture and softness of leather, without resorting to animal cruelty. Zara is one of the companies that has just launched one of these proposals.
In a light khaki tone, the piece features a lapel collar, long sleeves and side slits. Patch pockets with flaps are reminiscent of military models and highlight the large cut of the jacket.
It costs €29.95, but it's 46 percent off and you can now buy it in stores and on the brand's website for €15.99.
Thinking of joining this trend and want to add a suede effect jacket to your wardrobe? Click through the gallery and discover other suggestions (with different tones, styles, prices and brands).

see the collection
">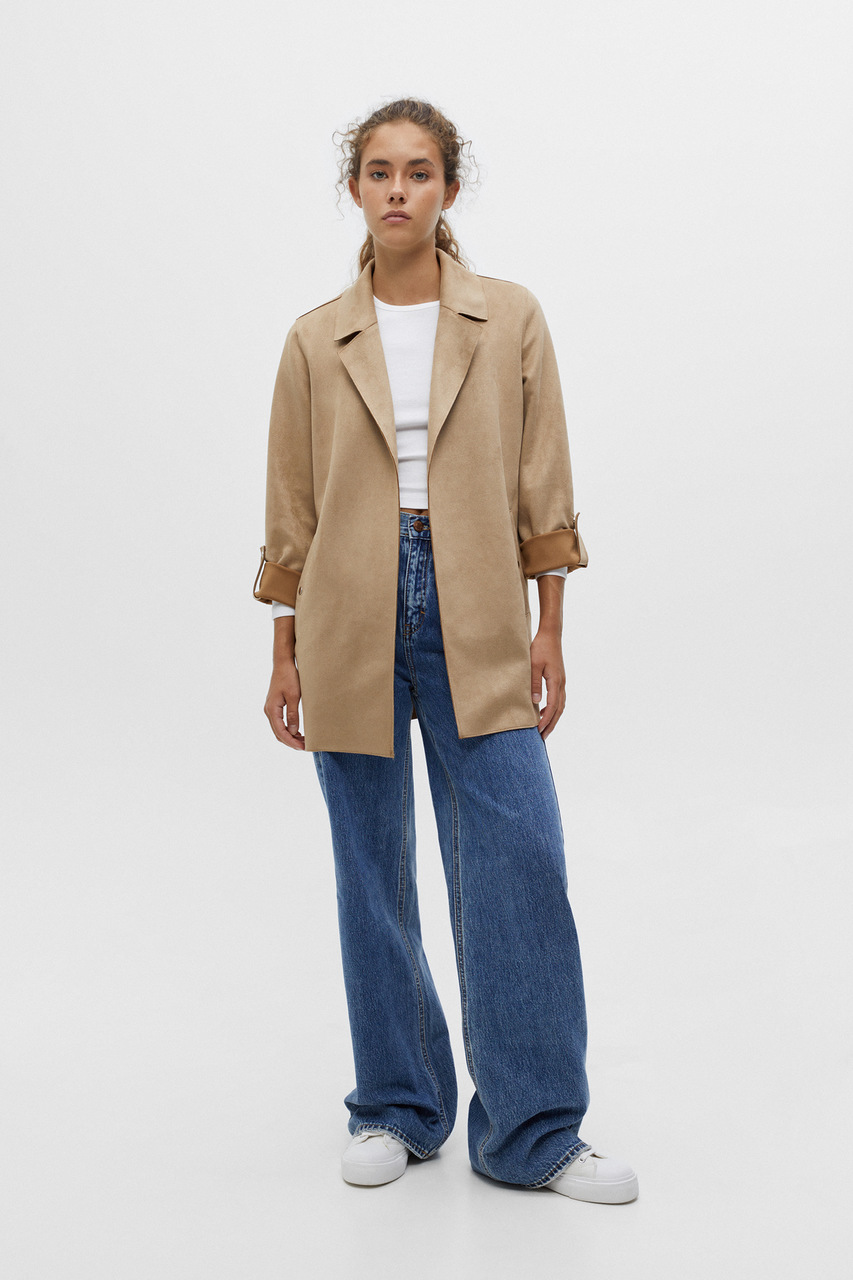 Bershka biker jacket (€39.99).